We are your long term partner
We partner with companies at the Seed and pre-Series A Stages. Besides our capital, the main value is our experience, active support and collaboration with the founders. Working closely together, we help visionaries build innovative tech companies that have the potential to make our world a better place.
After our investment, we work on a comprehensive roadmap for the next 12-24 months to prepare your Startup for a great Series A. We define the responsibilities of Freigeist and the Startup team and see if and how external partners can help effectively. Based on this approach, we only make 1-2 investments per year to offer full hands-on support.
The real value of our investment goes far beyond the capital
We make bold investments
We are fearless in writing the first check for a crazy mission. Even if no other VC believes in you. And since we invest our own money, we are fast and patient.
We think long term
With our long term investment horizon, we are prepared to grow your company with you over decades. We are not looking for a quick exit.
We open up our network
Not only will we get you on a table with the right business partners, experts and potential customers - we'll be right there with you on that table.
We thrive for a better World
We believe that technology is our biggest chance to overcome global challenges and we are willing to take higher risks for purpose-driven innovations.
We are a team of serial founders
Being founders ourselves, we know the challenges that lie ahead and are eager to share our experience and put in the extra hours to help. We truly do have a hands-on mentality.
We love technology
We understand and are passionate about technology. We don't just look at KPIs, we first want to truly understand your product and technology.
360° SUPPORT
Supporting our portfolio startups 360°, we help with product, coding, business development, sales, operations, finance, HR, - and everything else that is necessary to build a successful company.
Meet your extended Team
Empowering Tomorrow's Innovators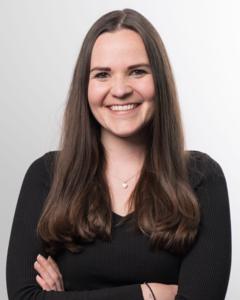 What founders say about us